2020 Presidential Candidate Donate Form Comparison
In a race over donations from a nation how do the players compare?
In my research for 2020 Presidential Candidate Website Comparison I realized that each party had their own fundraising tool called WinRed and ActBlue. These tools allow donors to save their information to give again with a single-click automatic payment. Each party has their own Amazon Buy now with 1-click button. Except instead of going back to Amazon products time and time again, the idea is you repeatedly support party-line members. And just like Amazon 1-click buttons, Candidates (their campaign teams) will A/B test every contribution form to maximize conversion rates.
Tool Google Index
ActBlue: About 107,000 results
WinRed: About 1,200 results
Candidate Google Index
This search was done using respective party tools (ActBlue/WinRed) sites and Candidate last names to account for some variability in naming.
About 4,240 results: Warren
About 617 results: Booker
About 390 results: Trump
About 359 results: Biden
About 213 results: Yang
About 45 results: Buttigieg
About 29 results: Klobuchar
Form Previews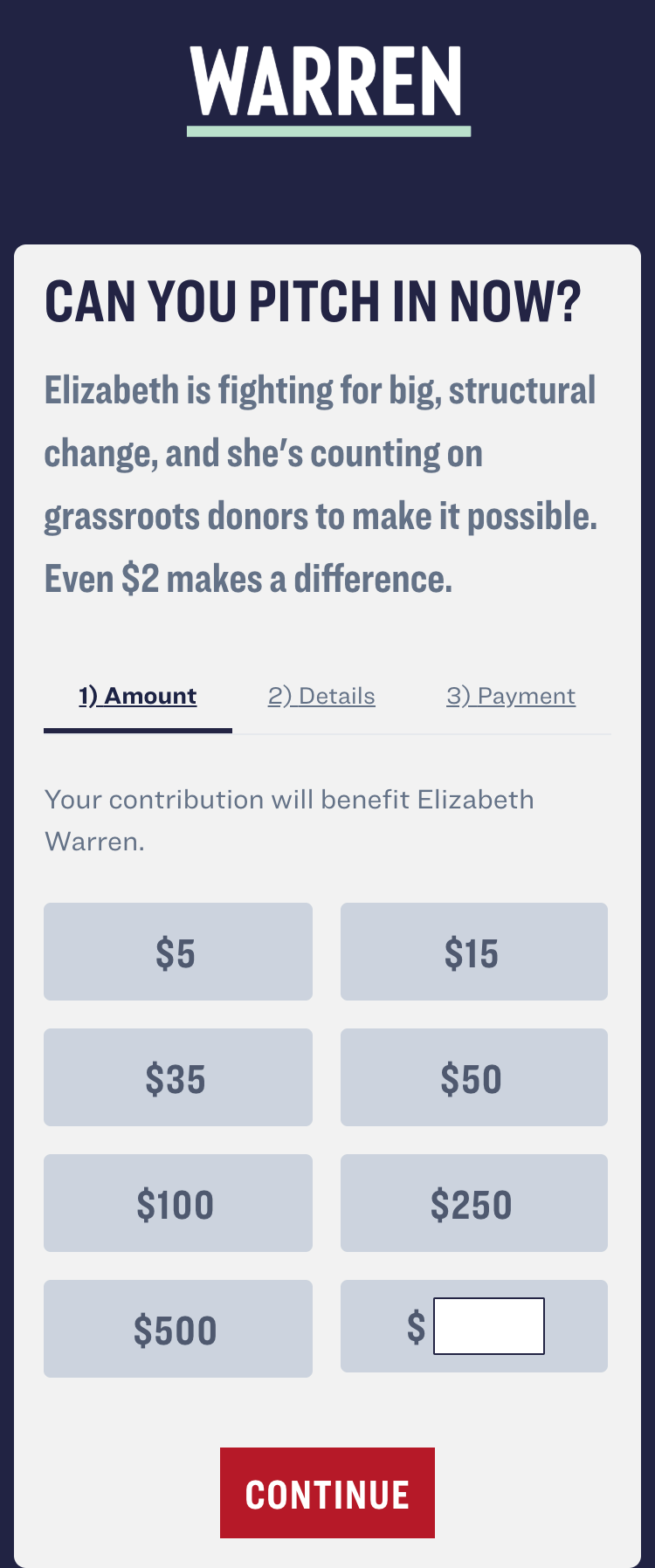 Form Evaluation